Record number of applications submitted for this year's Éva Marton International Singing Competition organised by the Liszt Academy
23 April 2020
A record number of 255 young artists from a total of 47 countries submitted valid applications for the 4th Éva Marton International Singing Competition to be organised by the Liszt Academy in September. Singers with special voice ranges are also among the contestants.
Applications submitted by the "early bird" deadline have already signalled that the invitation extended to those preparing for the world's opera stages to enter the competition, now noted in the International Competition Calendar, could be more successful than ever. By the end of February, 150 young talents from 30 nations had indicated their intention to participate, exceeding the total number of contestants participating in previous competitions. After the closing date for entries, it became apparent that applications have arrived from all continents - from Australia to Asia, Africa, Europe and all the regions of the Americas - and young applicants included representatives of special voice ranges such as the countertenor and the contralto.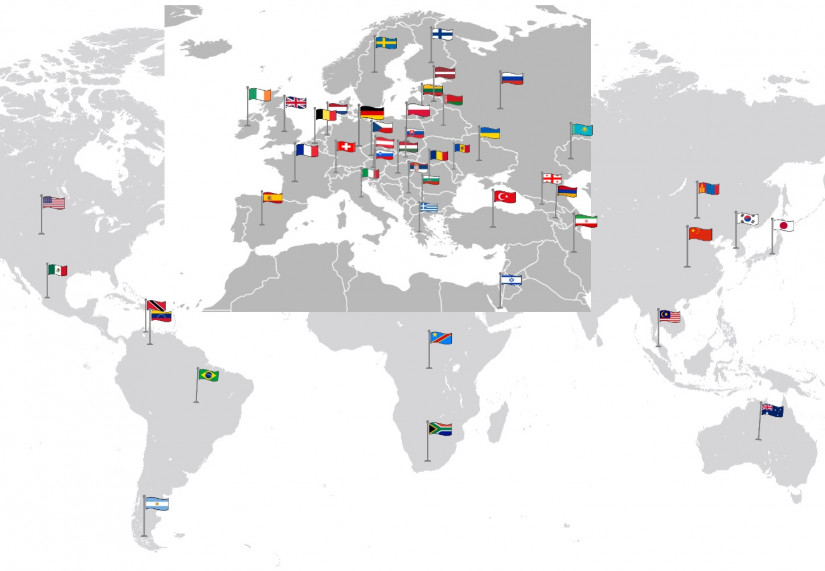 Video recordings submitted together with the applications will be reviewed by Éva Marton, professor emerita, and two other members of the preliminary jury, Atilla Kiss-B., Kossuth Prize and Ferenc Liszt Prize winner opera singer and Balázs Kocsár, Ferenc Liszt Prize winner conductor, meritorious artist; after careful consideration, the panel will decide on the runners-up to the live semi-finals to be organised in Budapest. An impressive number of experts will form the international jury, to be chaired by the world-class soprano, at the 4th Éva Marton International Singing Competition, held from 6 to 13 September 2020. Miguel Lerín, Peter Mario Katona, Larissa Gergieva, Anatoli Goussev, Peter Dvorsky, Dmitry Vdovin, Andrea Meláth and Szilveszter Ókovács, together with the soprano herself, will personally judge the performance of the contestants at the Liszt Academy on September 6. They will pay special attention to the young singers of the future who may have the ability to follow the path of the exceptionally talented Éva Marton in their careers, in other words an artistic career based on hard work and laborious studies.
The final of the competition will be on September 12, and the gala concert will take place the following day in the Grand Hall of the Liszt Academy. Contestants will have the unparalleled experience of having one of the most influential singers in the international world of opera comment on their artistic progress, while the audience will hear the world's grandest opera arias performed by singers who may turn out to be the celebrated opera stars of the future.
Due to the global epidemic, the live rounds of the competition to be held in September may have to be postponed. Should we be forced to do so, contestants selected for the semi-finals will be allowed to continue the competition regardless of the age limit.