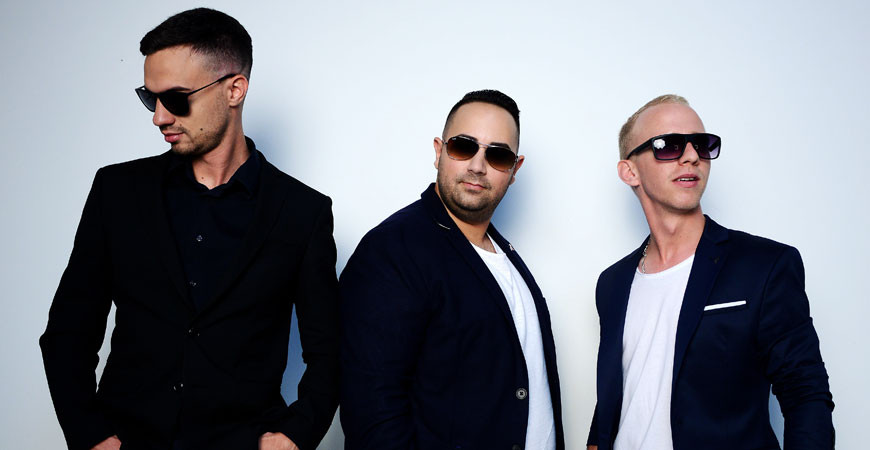 2 May 2019, 19.00-21.00
Solti Hall
Jazz it!
Rafael Mário Trio feat. Bálint Gyémánt

Presented by Liszt Academy
Rafael Mário Trio: Mário Rafael (piano, keyboard), Vince Bartók (bass guitar), Tamás Hidász (drums)
Featuring: Bálint Gyémánt (guitar)
Rafael Mário is one of the greatest prospects among the supremely gifted pianists of the young Hungarian jazz generation. He established his eponymous trio with equally talented artists Vince Bartók, bass guitarist, and Tamás Hidász, drummer. Their first album, My Hope, which contains exclusively their own compositions, is solid proof of the band's attitude, which is structured on musical dialogues that are sensitive to each other's play. Their music embodies the symbiosis of heart and mind using infinitely delicate artistic means. For this concert, they are joined by the similarly young jazz guitarist Bálint Gyémánt, a name well-known to local jazz fans. Gyémánt is one of the most successful Hungarian musicians of the past decade, beloved by critics and the public alike. Their joint gig features compositions by the trio and Gyémánt.
Presented by
Liszt Academy Concert Centre
Tickets:
HUF 2 500, 3 200