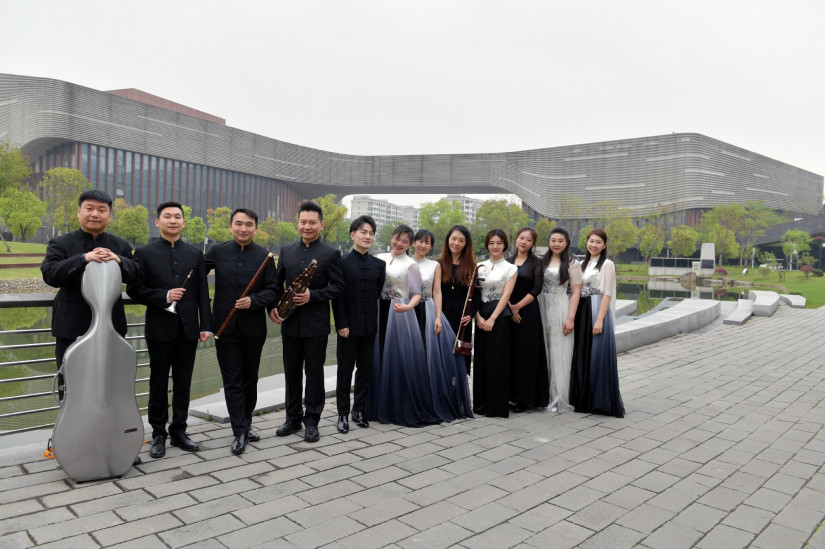 29 May 2019, 15.30-17.00
Room X
Hosted by the Liszt Academy

Presented by Liszt Academy
Classical Traditional Chinese music concert by the professors of the Zhejiang Conservatory
New venue
Du Rusong (disi), Yang Lei (sheng), Zhao Qi (dizi), Kong Yanyan (erhu), Liu Le (guzheng), Yang Jing (pipa), Xu Yifang (yangqin), Jia Zhenzhen (liuqin), Zhang Baojun (cello), Wang Miao (erhu), Ma Li (percussion), Chen Jingjing (sanxian), Jiao Dian (suona)
Within the framework of the "16+1" project connecting music academies of sixteen European countries and China, a folk ensemble made up of young talented teachers of the Zhejiang Conservatory of Music will give a concert of traditional classical Chinese music. This will be an absolutely unique opportunity to enjoy wonderful, ancient masterpieces such as the Dance Music of Picking the Tea performed on authentic instruments including bamboo flute, dulcimer, erhu, sheng, guzheng, pipa and suona.
New venue!
Presented by
Liszt Ferenc Academy of Music
Tickets:
Admission is free, subjected to the capacity of the room.