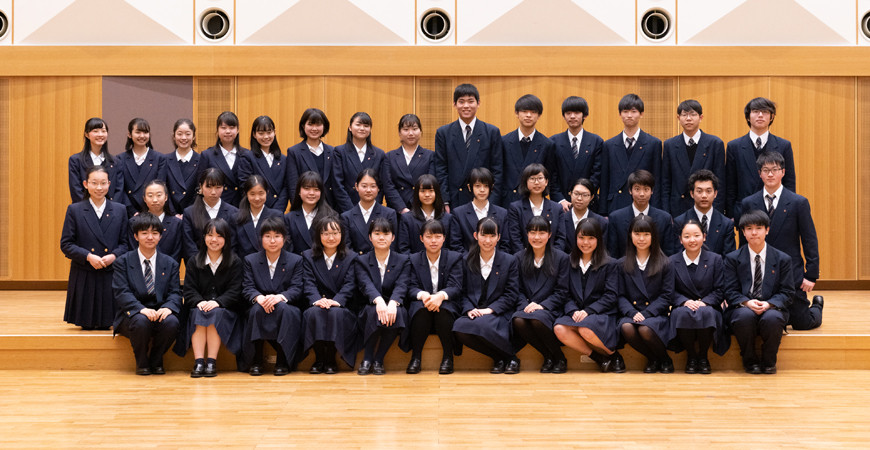 26 September 2019, 19.00-21.00
Solti Hall
Hosted by the Liszt Academy

Presented by Liszt Academy
Students of the Conservatory of Tokyo University of the Arts
Yatsuhashi Kengyō: MIDARE
Lauber: Four Medieval Dances, Op. 45
Saint-Saëns: Le carnaval des animaux
Ney Rosauro: Marimba Concerto No. 1
Poulenc: Sextet, Op. 100
Akutagawa: Triptyque
Students of the Conservatory of Tokyo University of the Arts


The Conservatory of Tokyo University of the Arts, which given its history going back 120 years is a most worthy partner of the Liszt Academy, places equal emphasis on Western classical and traditional Japanese music in its teaching. The orchestra of the Conservatory provide ample proof of their expertise in different styles with a broad programme for this guest appearance at the Liszt Academy. In addition to popular works by Saint-Saëns and Poulenc, exotic melodies unfamiliar to the ear of Budapest audiences are performed on traditional Japanese instruments. But these are not the only novelties from our gifted young Tokyo students: Lauber's Four Medieval Dances from the 1920s and contemporary Brazilian composer Ney Rosauro's Marimba Concerto are rare visitors to European concert halls, while the work for string orchestra by 20th century Japanese composer Yasushi Akutagawa is played for the first time in the Liszt Academy.
Presented by
Liszt Academy Concert Centre
Tickets:
Admission to the concert is free. Free tickets can be obtained from the ticket office at the Liszt Academy one month before the concert.