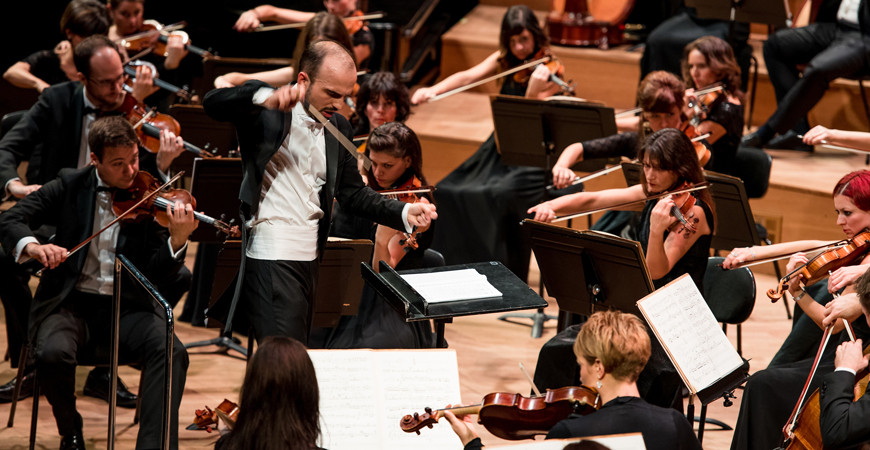 23 September 2020, 19.30-22.00
Grand Hall
A Way to Music
Danubia Orchestra Óbuda
Ives/Bartok/Adès/Sibelius
Time change
Ives: Central Park in the Dark
Bartók: Divertimento, BB 118
Thomas Adès: Polaris
Sibelius: Symphony No. 7 in C major, Op. 105
Conductor: Máté Hámori
Danubia Orchestra Óbuda
Pianist and music teacher Gábor Eckhardt presents pre-concert lectures focused on the evening's programme, explaining correlations between the works and aspects of the programme compilation. Lectures starting at 17.45 can be attended with tickets for that day's evening concert.
Dear Audience,
We regret to inform our audience that the 23 September 2020 date of the concert has been changed! The concert will be held 12 October 2020 with the same programme! Tickets and season tickets purchased for 23 September 2020 are valid for 12 October 2020. In other case, please, contact the public relations officer of the Danubia Orchestra Óbuda (Mária Tóth) at toth [at] odz [dot] hu or at 06-70-455-68-14.
Thank you for your kind understanding!
Presented by
Danubia Orchestra Óbuda
Tickets:
HUF 2 500, 3 200, 3 800, 4 700