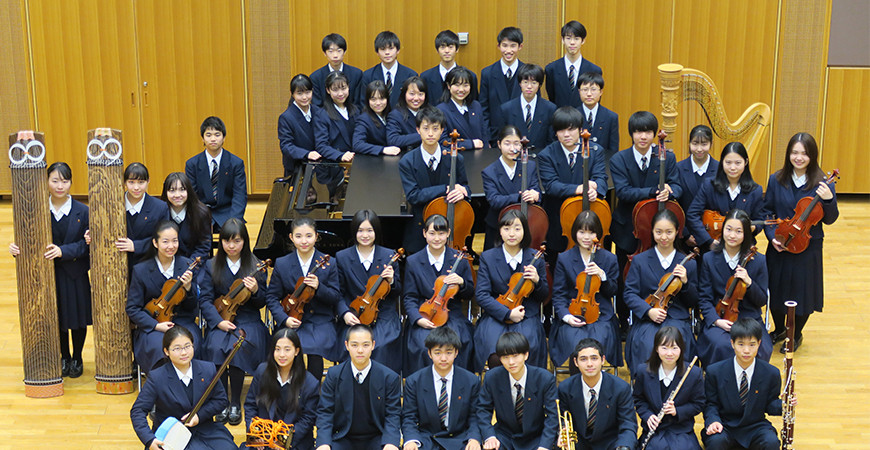 28 September 2020, 19.00-21.00
Solti Hall
Hosted by the Liszt Academy
Orchestra of Tokyo University of the Arts

Presented by Liszt Academy
Cancelled
Miyagi: Henkyoku Yachiyo-Jishi (on traditional Japanese instruments – koto, shamisen, taiko)
Arensky: Suite No. 1 in F major for Two Pianos, Op. 15
Arensky: Suite No. 2 for Two Pianos, Op. 23 (ʻSilhouettes')
Ravel: Le tombeau de Couperin
Philip Sparke: Song and Dance
Jolivet: Alla Rustica
Grieg: Holberg Suite, Op. 40
Improvisation on percussion instruments
Orchestra of Tokyo University of the Arts
This evening the guest of the Hosted in the Liszt Academy series is one of Tokyo's most prestigious universities of art. In this concert the musical worlds of Europe and Japan meet, and this duality is reflected in both the choice of instruments and the programme. The work by 20th century Japanese composer Miyagi Michio and percussion instrument improvization promising to be a specially interesting moment of the concert bookend works of Western culture created over the past 150 years.
Presented by
Liszt Academy Concert Centre
Tickets:
Admission to the concert is free. Tickets can be claimed at the Ticket Office of the Liszt Academy one month before the concert.