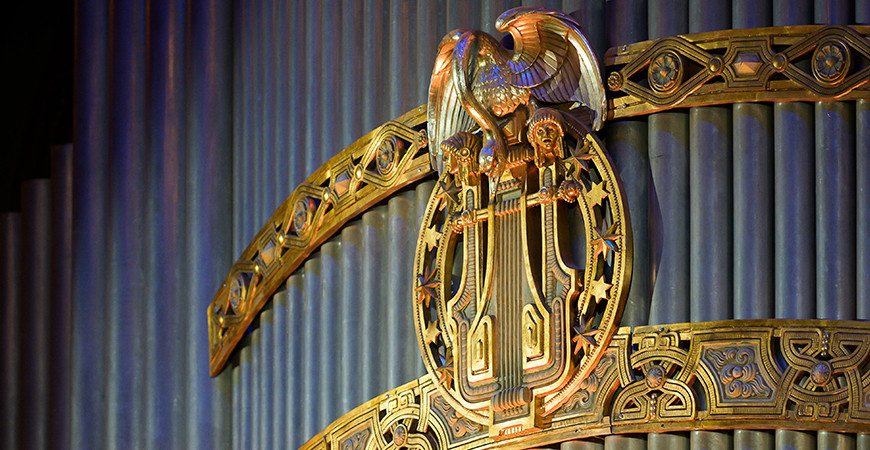 18 October 2020, 19.30-22.00
Grand Hall
Workshops of the Liszt Academy
Organ Department

Presented by Liszt Academy
J. S. Bach: Fantasia in G major, BWV 572 ('Pièce d'Orgue')
Antalffy-Zsiross: Drei leichte Choralvorspiele für die Orgel, Op. 22
Franck: Chorale in B minor
Zsolt Gárdonyi: Lift high the Cross
Vizi Dávid (organ)
intermission
J. S. Bach: Fantasia and Fugue in G minor, BWV 542
János Túri-Nagy (organ)
Vierne: Organ Symphony No. 1 in D minor, Op. 14 – 1. Prélude
Csutorás Karolina (organ)
Schmidthauer: Scherzo
Herczeg Zoltán (organ)
Reger: Organ Sonata No. 2 in D minor, Op. 60
Kaposi Brúnó (organ)
Hans Koessler is one of the towering figures of Hungarian music history research yet his name is virtually only ever mentioned in a single context: he was teacher of composition for a whole generation of brilliant turn-of-the-century musicians, among them Dohnányi, Bartók and Kodály. Far less is spoken of the fact that the organist Koessler was originally invited by the Liszt Academy as organ teacher and choirmaster for the department of organ that started in 1882. Here, he had a major influence on many renowned artists including Dezső Antalffy-Zsiross, János Hammerschlag and Aladár Zalánfy. The significance of organ training has not waned since at the academy, where the current head of the organ department, László Fassang, and students are able to show off their skills on the superb and recently fully restored Voit organ in the Grand Hall – in fact, on the very instrument the original version of which was played for the first time by Koessler student Antalffy-Zsiross on 15 May 1907.
Presented by
Liszt Academy Concert Centre
Tickets:
Free tickets can be claimed at the Ticket Office of the Liszt Academy one month before the concert.