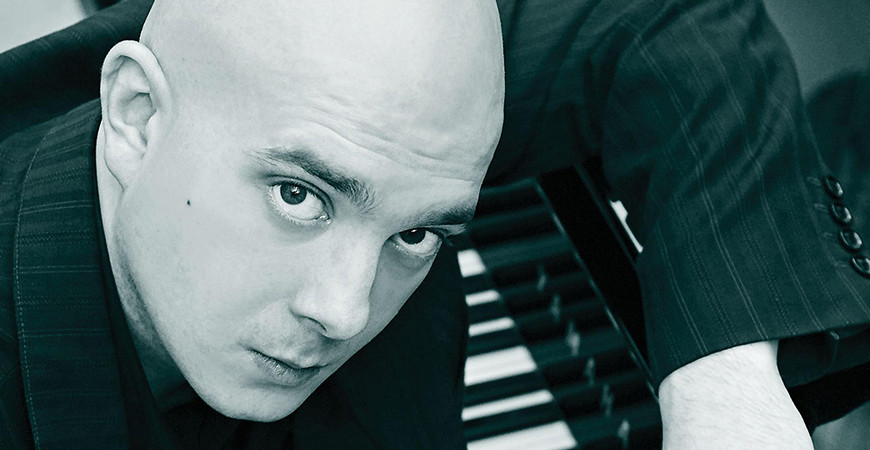 27 October 2020, 19.00-21.00
Solti Hall
Jazz it!
Péter Rozsnyói

Presented by Liszt Academy
Improvised and own compositions
Péter Rozsnyói (piano)
Péter Rozsnyói is a remarkable figure, a charismatic performer with unique voice in the Hungarian jazz scene. His music brings out the purity of classical form together with the freedom of jazz improvization. For nearly 20 years he has given concerts in solo, with his own trio and with the ensembles of Imre Kőszegi. The constant relationship he has with the music of Bach defines his work, whether it is jazz piano playing, composing or teaching. He made his name as a composer in 2010 with the album Autumn Witch, in which through several great compositions he defined his since crystallized musical attitude. Rozsnyói is dedicated to solo improvization and the foundations of his concert, similarly to his last solo album (Serenity Prayer, BMC 2018), comprise improvized pieces and own compositions.

Presented by
Liszt Academy Concert Centre
Supporter:
This concert was supported, in line with the Government decree 1290/ 2020. (VI.5) related to cultural institutions, in order to ease the economic difficulties caused by the Covid19 pandemic. 
Tickets:
HUF 1 900