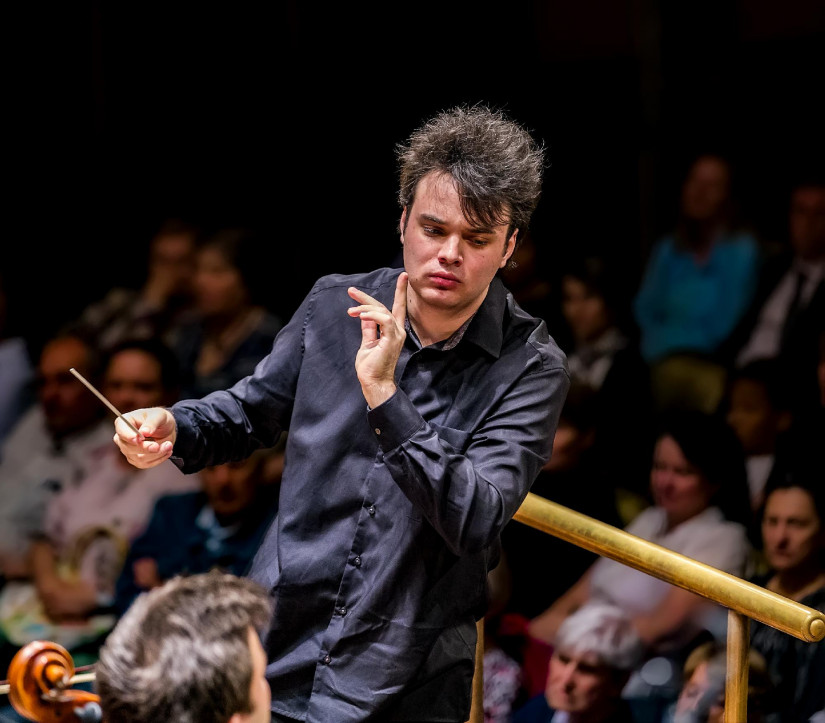 11 November 2020, 19.30-22.00
Grand Hall
Szolnok Philharmonic
Beethoven 250
Cancelled
Beethoven: Romance for Violin and Orchestra No. 1 in G major, Op. 40
Beethoven: Romance for Violin and Orchestra No. 2 in F major, Op. 50
Beethoven: Coriolan - Overture, Op. 62

INTERMISSION

Beethoven: Symphony No. 5 in C minor, Op. 67 ('Fate')
Jenő Koppándi (violin)
Szolnok Philharmonic
Conductor: Martin Rajna
Beethoven composed the G-major and F-major romances for violin and orchestra. They are some of the most popular pieces of the Maestro. They are written for a solo instrument accompanied by an orchestra, yet these -one movement- pieces do not qualify as "concertos". 
Based on the play Coriolan by Heinrich Joseph von Collin, the Coriolan Overture was composed by Beethoven. It debuted in 1807 at the Lobkowitz Palace in Vienna. The figure of the Roman general Caius Martius Coriolanus has survived in the narratives of several historians, and his heroic figure also served as inspiration for Shakespeare. Beethoven presumably encountered his story in biographies of Plutarch. Collin's play consists of a series of Coriolan's brooding monologues, leading to the suicide of the protagonist, who fights a losing battle against himself. Of Beethoven's works envisioning the fall of a hero, the Coriolan overture is the most pessimistic. The play has long been forgotten, but the overture is still frequently performed in independent concert halls around the world as an independent piece.
The final performance of the concert is one of Beethoven's most renown pieces the V. Symphony. The piece is a landmark of the 19th century musical school of thought. Due to its dense and logical structure the composition has a continuous irresistibly twisting momentum. The piece foreshadows the next century's musical direction and summarizes the essence of classical genre, the music of Mozart and Hayden's musical language.   
Presented by
Szolnok Symphony Orchestra Nonprofit Ltd.
Tickets:
HUF 2 500, 3 200, 3 800, 4 700