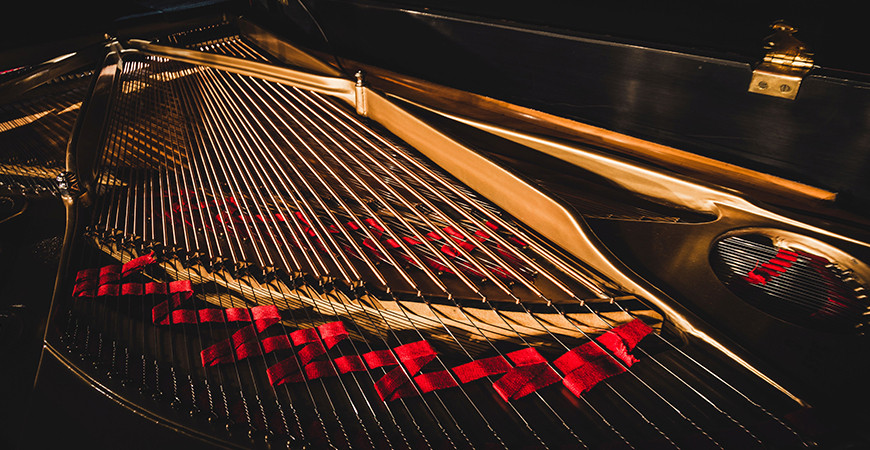 24 November 2020, 19.00-21.00
Solti Hall
Workshops of the Liszt Academy
Keyboard and Harp Department

Presented by Liszt Academy
Cancelled
Lajtha: Trio No. 2, Op. 47
Kriesch Barbara (harp), Bán Máté (flute), Balázs István (cello)
Sergey Voitenko: Revelation
Kovács Renáta (accordion)
A. Rubinstein: Orosz tánc (Trepak)
Halász Péter (accordion)
Moszkowski: Ten Small Pieces, Op. 77 –. Tarantelle
John Williams – Vyacheslav Semyonov: Unforgettable...
Demeniv Mihály (accordion)
Piazzolla: Oblivion
Borsos Dominika, Nagy Torma Krisztina (accordion)
Piazzolla:: Adiós Nonino
Richard Galliano: Tango pour Claude
Borsos Dominika, Gojan Szabolcs (accordion)
Zolotaryov: Rondo Capriccioso
Borsos Dominika, Gojan Szabolcs, Nagy Torma Krisztina (accordion)
Featuring: students and teachers of the Keyboard and Harp Department
The Liszt Academy opened its doors to students in 1875. The appointment of Erkel as principal was only posted to the president, Liszt, on 2 September 1875, and on the same day a ministerial decree was issued ordering teaching to start on 1 October of the same year. Naturally, this was impossible. The announcement of enrolment was published only on 17 October in the Music Pages, thus real work in the institute only began on 14 November. Piano training was one of the first departments the school was able to offer; the organ department joined from 1882. These two distinguished teaching faculties that raised countless great artists were, for many years, alone in the field of keyboard instruments, while in later decades they were complemented with groups such as the harp, accordion, cymbal and harpsichord essential for teaching historical performance modes. This all meant that the Keyboard and Harp Department became the centre providing perhaps the most diverse training in the Liszt Academy.
Presented by
Liszt Academy Concert Centre
Tickets:
Free tickets can be claimed at the Ticket Office of the Liszt Academy one month before the concert.