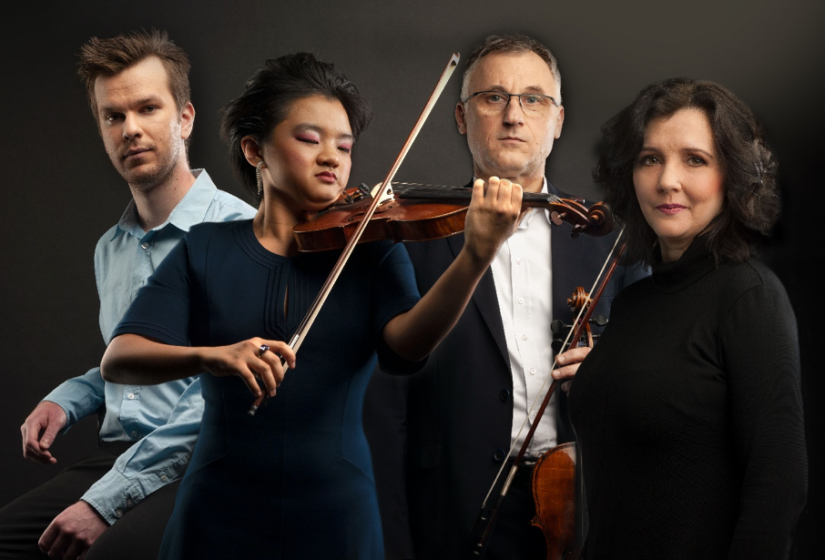 27 November 2020, 19.00-21.00
Solti Hall
Talent Obliges
Central European String Quartet

Presented by Liszt Academy
Cancelled
Dvořák: String Quartet No. 12 in F major, Op. 96 ('American')
Dvořák: String Quartet No. 10 in E-flat major, Op. 51

INTERMISSION

Dvořák: Piano Quintet No. 2 in A major, Op. 81
Central European String Quartet: Miranda Liu, Máté Soós (violin), Győző Máté (viola), Judit Szabó (cello)
István Lajkó (piano)
Central European String Quartet, formed in 2017, give an Antonín Dvořák recital as part of the Talent Obliges series. The four artsist are led by 24-year-old Miranda Liu. The audience can enjoy two Dvořák string quartets in the first half of the concert. First up is the famous 'American' F major quartet, which the Czech composer wrote while in the United States in the 1890s. Dvořák worked in New York as director of the National Conservatory of Music of America between 1892-1895. The second piece is the 'Slav' E-flat major string quartet. After the intermission, the quartet are joined by pianist István Lajkó, teacher of the Liszt Academy, to perform Dvořák's classical A major piano quintet. Here, too, we find Czech national elements so characteristic of Dvořák, for example in the fast third, dance movement.

Presented by
Liszt Academy Concert Centre
Supporter:
This concert was supported, in line with the Government decree 1290/ 2020. (VI.5) related to cultural institutions, in order to ease the economic difficulties caused by the Covid19 pandemic. 
Tickets:
HUF 2 900