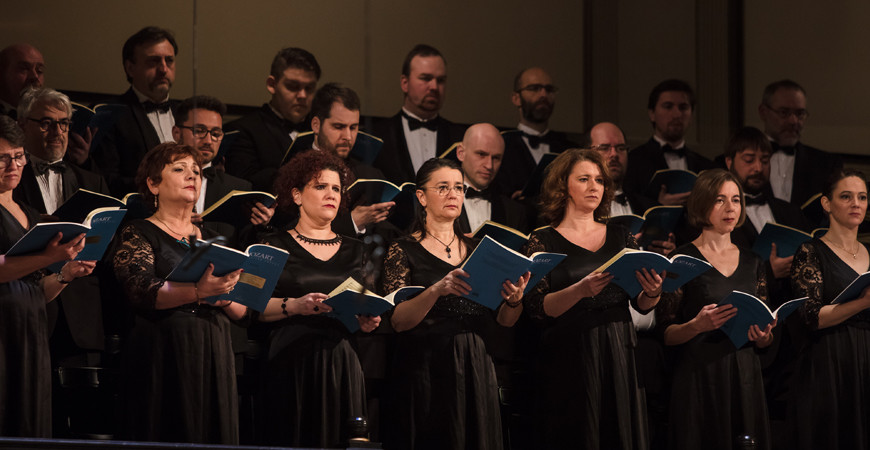 23 December 2020, 19.30-22.00
Grand Hall
Hungarian National Philharmonic Orchestra
Cancelled
Schütz: Christmas Story, SWV 435
Evangelist: László Kálmán
Angel: Edit Károly
Herod: Mátyás Pál Tóth
Shepherds: Borbála Tóth-Kiss, Eszter Puskás, Zoltán Gavodi 
Magi: Sándor Boros, Zoltán Czier, Viktor Korbász
Priests: Zsombor Cserményi, György Silló, Dömötör Pintér, Árpád Bence Labant

INTERMISSION

Vaughan Williams: Hodie – Cantata
Ágnes Kristófi (soprano), Szabolcs Brickner (tenor), Zsolt Haja (baritone)
Budapest Zoltán Kodály School Children's Choir (choirmaster: Borbála Sapszon, Ferenc Sapszon)
Hungarian National Philharmonic Orchestra
Hungarian National Choir (choirmaster: Csaba Somos)
Conductor: Csaba Somos
The Christmas concert of Hungarian National Philharmonic Orchestra offers up two rarities, two true musical indulgences at this seasonal time of year.
Heinrich Schütz's Christmas Story debuted in Dresden in 1640. Its original title was Story of the Joyful and Blessed Birth of Jesus Christ, Son of God and Mary. The text is taken almost entirely from the Bible, in the German translation of Martin Luther. The Early Baroque German master created this piece late in his life. It guides us through the Biblical story with purified form, clear instrumentalization and a slightly standoffish approach typical of the age.
The cantata of Ralph Vaughan Williams, Hodie, was presented a good three centuries later, in 1954. The work in English and Latin, scored for grand orchestra, grand choir and children's choir, and vocal soloists, similarly relies on the Bible (primarily the Gospels of Luke and Matthew), although Christmas-related poems by Thomas Hardy, John Milton, George Herbert, William Drummond, and the composer's wife, Ursula Vaughan Williams, also appear in some movements.
Presented by
Hungarian National Philharmonic Orchestra