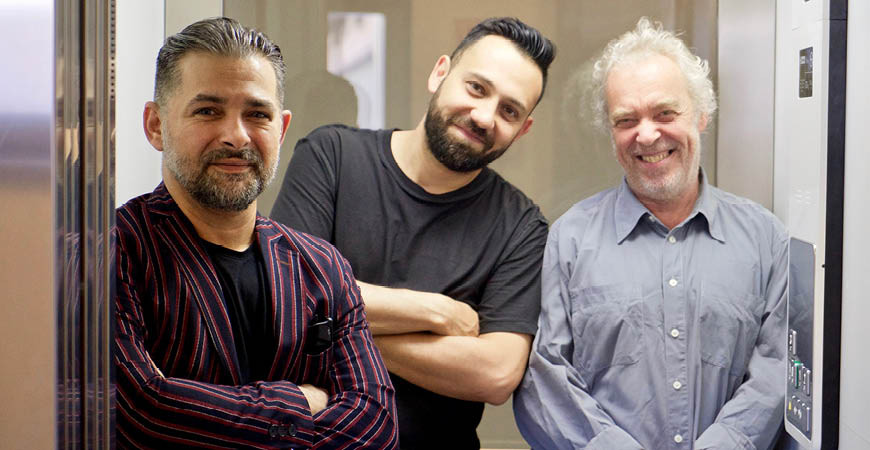 29 January 2021, 19.00-21.00
Grand Hall
Jazz it!
Miklós Lukács Cimbiosis Trio

Presented by Liszt Academy
Album release concert
Streamed only
Record release concert of the album 'Music from the Solitude of Timeless Minutes'
Cimbiosis Trio: Miklós Lukács (cimbalom), György Orbán (double bass), István Baló (drums)
'Music from the solitude of timeless minutes'. This is the title Cimbiózis Trio have chosen for their record debut concert on the stage of Grand Hall. Cimbalomist Miklós Lukács founded the ensemble with György Orbán, double bass, and István Baló, drums, in 2013. Over the past eight years they have become one of the most successful jazz formations in Hungary thanks to the unusual instrumental line-up, their own compositions and last but not least, the personalities of the three artists. Their title refers, among other things, to the fact that all three in the group operating on the lines of a chamber ensemble are equal partners in the musical process, that is, it is not the classical solo accompaniment principle that prevails in their playing.

Presented by
Liszt Academy Concert Centre
Supporter:
This concert was supported, in line with the Government decree 1290/ 2020. (VI.5) related to cultural institutions, in order to ease the economic difficulties caused by the Covid19 pandemic.