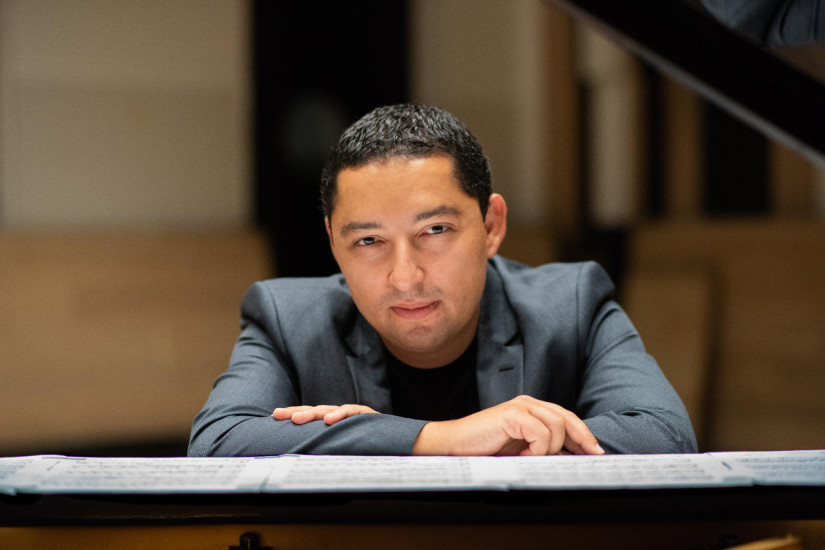 12 May 2021, 19.30-21.00
Grand Hall
Black and White Colours 2021
József Balog

Presented by Liszt Academy
Lajtha–Kodály–Szabó–Szokolay
Streamed only
Lajtha: Prélude (Andante con moto)
Lajtha: Des écrits d'un musicien (From the Notes of a Musician), Op. 1 – 2. …comme une lettre sur moi même…
Lajtha: Trois berceuses (Three Lullabies)
Lajtha: Six Pieces for Piano, Op. 14 – 1. Ostinato, 5. Fuga, 6. Toccata
Szabó Cs.: Mikor Csíkból kiindultam (Roaming Tune)
Szabó Cs.: Négy miniatűr (Four Miniatures)
Szabó Cs.: Petite Suite (Little Suite)
Szabó Cs.: Tánc az ős Kajánnal

INTERMISSION

Kodály: Seven Piano Pieces, Op. 11
Szokolay: Sonatilla serenata, Op. 7
Szokolay: Portrék (Portraits), Op. 109
Szokolay: Blood Wedding Suite, Op. 54a
József Balog (piano)
"When you get to the point of thinking that this piece cannot be any better, that is when the quality of that piece in your performance starts declining," József Balog, one of the most famous pianists on today's Hungarian music scene, said recalling advice from Zoltán Kocsis. This conviction is typical of Balog's focused, artistic personality combining self-evident virtuosity with pure, simple forms, but it also reflects at least as much that creative thinking and aesthetic stance linking the compositions on today's concert programme. The works of Kodály, Lajtha, Szokolay and the Transylvanian Csaba Szabó are all representative of 20th century Hungarian piano music. The programme offers a series of lyrical, pictorial miniatures, which are not primarily characterized by some kind of experimental approach but rather, as Aladár Tóth formulated it in relation to Kodály's Seven Pieces for Piano, Opus 11, "the analytical simplification of the mode of expression".
Presented by
Liszt Academy Concert Centre
Supporter:
This concert was supported, in line with the Government decree 1290/ 2020. (VI.5) related to cultural institutions, in order to ease the economic difficulties caused by the Covid19 pandemic.