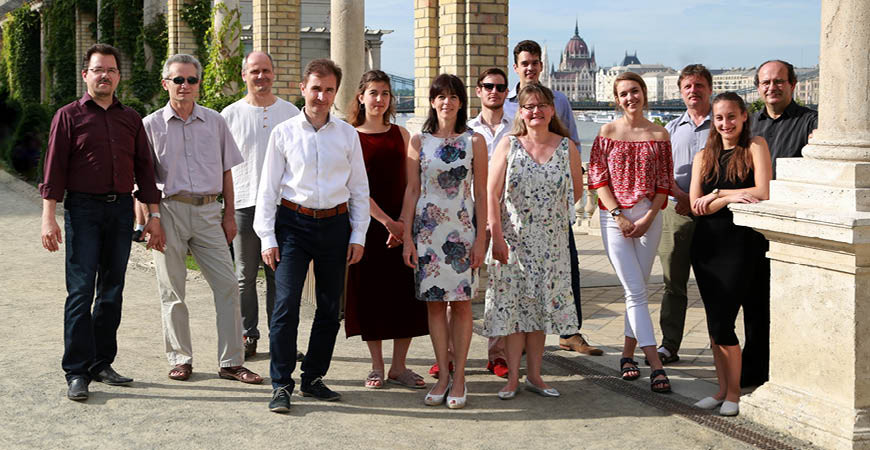 8 June 2021, 19.30-21.00
Grand Hall
Erdődy Chamber Orchestra

Presented by Liszt Academy
1948
Streamed only
Sugár: Divertimento
Weinberg: Concertino for Violin and String Orchestra, Op. 42
Szervánszky: Serenade for Strings
Bacewicz: Concerto for String Orchestra
Zsolt Szefcsik (violin)
Erdődy Chamber Orchestra (artistic director: Zsolt Szefcsik)
1948 – a famous and infamous year in Hungarian history, the "year of the turn", while it also brought about a fierce struggle against 'formalism' in the music life of the Soviet state and coalescing Eastern bloc. Tonight's programme offers a representative selection of Hungarian, Polish and Russian compositions from the musical harvest of this troubled year, at the same time showing up the evident contradictions. After the work by Rezső Sugár, a student of Kodály, we hear Mieczysław Weinberg's Concertino that was dragged into a cultural policy war being fought by Soviet ideologist Andrei Zhdanov. The solo is played by Zsolt Szefcsik. In the wake of the String Serenade by Endre Szervánszky who in 1948 was also a music critic on the daily Szabad Nép, the concert closes with the Concerto of Grazyna Bacewicz who was a leading violinist of her day. The composer was presented with an award from the Polish state for this composition.
Stream free of charge at the 
website
, Facebook page and Youtube channel of the Liszt Academy.
Presented by
Liszt Academy Concert Centre
Supporter:
az Emberi Erőforrások Minisztériuma és a Felczak Instytut