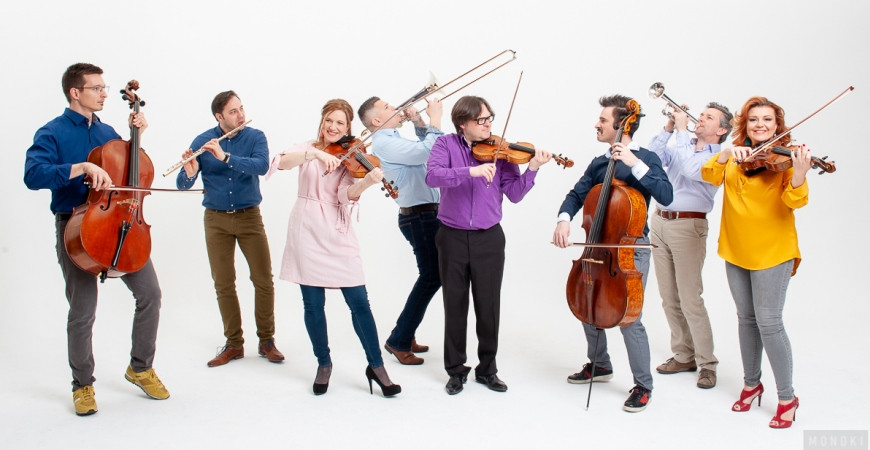 26 September 2021, 15.00-22.00
Grand Hall
Dohnányi Orchestra Budafok / BDZ Day
3.00 p.m. - BDZoo Factor 
Works by Saint-Saëns, Dan Brown, John Williams, Rimsky-Korsakov, L. Bernstein 


Dohnányi Orchestra Budafok
Conductor: Gábor Hollerung

Tickets: HUF 500
5.00 p.m. - Workshop with Gábor Hollerung and Levente Gyöngyösi
The event is free of charge.
6.30 p.m. - Percussion Recital
Tickets: HUF 500
8.00 p.m. - Evening Concert
Mozart: Symphony No. 36 in C major, K. 425 ('Linz')
Mendelssohn: Symphony No. 1 in C minor, Op. 11
Dohnányi Orchestra Budafok
Conductor: Gábor Hollerung
Tickets: HUF 500
Dohnányi Orchestra Budafok are preparing for the 2021/22 season with enormous pleasure and excitement, trusting that they will once again be able to meet in person, share audience experiences and take part in real concert performances. The hope is that this extended period of online concerts, constant changes and uncertainties is slowly coming to an end. But before embarking on the next season, we would like to meet and enjoy music and a closeness with our audience in the framework of a BDZ-DAY, offering an unprecedented chance to form connections between stage and audience. During BDZ-DAY, there will be opportunities to glimpse into the orchestral workshop through concerts featuring the orchestra in various formations and conversations with artists.
Presented by
Dohnányi Orchestra Budafok