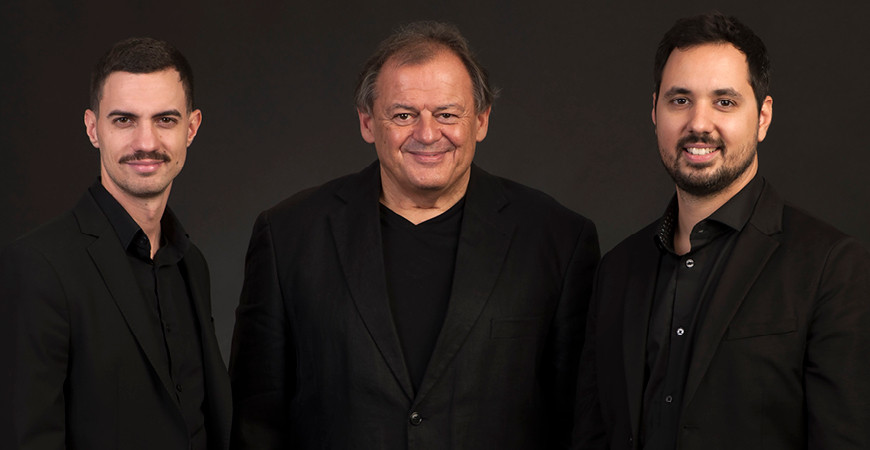 9 October 2021, 19.00-21.00
Solti Hall
Jazz it!
Binder Trio

Presented by Liszt Academy
Károly Binder (piano), Tibor Fonay (double bass), Tamás Hidász (drums)
Károly Binder has been a towering figure of Hungarian music since the second half of the 1970s: he has achieved outstanding results as composer and pianist. His oeuvre runs from modern mainstream jazz through contemporary and avant-garde classical music, and the so-called Hungarian folk free jazz, all the way to folk music, encompassing dozens of genres and styles. He has more than 300 compositions to his name, the majority being chamber and piano works, in addition to which he is associated with no fewer than 43 theatre, radio play and film music pieces. His teaching career is similarly broad: he started teaching at the jazz department of the famous 'Postal' (Erkel Ferenc) School of Music, later on he taught jazz piano and composition at the Conservatory and then for many years he was head of the Jazz Department of the Liszt Academy. As performer and concert artist, he has 67 (mainly composer) albums to his name. He favours both the larger format chamber orchestras and smaller line-ups, as well as solo piano. For this evening he appears in a trio formation where his fellow musicians are two particularly gifted artists of the young generation: bassist Tibor Fonay and drummer Tamás Hidász.

Presented by
Liszt Academy Concert Centre
Supporter:
This concert was supported, in line with the Government decree 1290/ 2020. (VI.5) related to cultural institutions, in order to ease the economic difficulties caused by the Covid19 pandemic. 
Tickets:
HUF 2 500