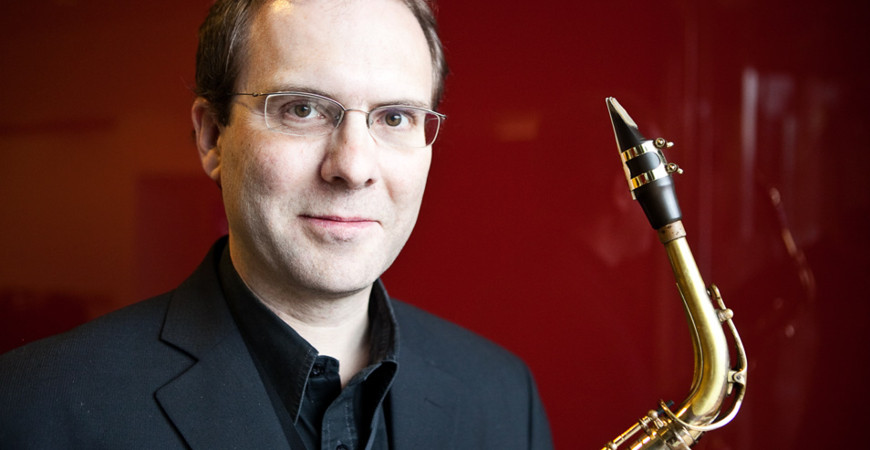 13 October 2021, 19.00-21.00
Solti Hall
Workshops at the Liszt Academy
ZAK Saxophone Ensemble

Presented by Liszt Academy
Dukas: La Péri – Fanfár (Ronald Caravan transcription)
Zsófia Nagy, Szilárd Katona, Viktória Pusomi, Kevin Abad Alabort, Szilárd Susovich, Timót Magyary, Marcell Vincze, Flórián Daradics (saxophone)
Vivaldi: Concerto for Four Violins in B minor, RV 580 (Andrew Wilson transcription)
Zsófia Nagy, Szilárd Katona, Viktória Pusomi, Kristóf Havasi, Kevin Abad Alabort, Szilárd Susovich, Marcell Vincze, Flórián Daradics (saxophone)
Kristina Arakelyan: Poem
Zsófia Nagy, Szilárd Katona, Viktória Pusomi, Kevin Abad Alabort, Szilárd Susovich, Timót Magyary, Marcell Vincze, Flórián Daradics (saxophone)
Gounod: Petite Symphonie (Mike Frankton transcription)
Zsófia Nagy, Szilárd Katona, Kristóf Havasi, Viktória Pusomi, Kevin Abad Alabort, Szilárd Susovich, Timót Magyary, Marcell Vincze, Flórián Daradics (saxophone)

INTERMISSION

Alistair Parnell: Persiflage
Zsófia Nagy, Szilárd Katona, Viktória Pusomi, Kevin Abad Alabort, Szilárd Susovich, Timót Magyary, Marcell Vincze, Flórián Daradics (saxophone)
Tõnu Kõrvits: Landscapes from a Night Train
Zsófia Nagy, Szilárd Katona, Viktória Pusomi, Noémi Bakó, Kevin Abad Alabort, Ábis Kocsis, Szilárd Susovich, Timót Magyary, Borbála Babai, Marcell Vincze, Flórián Daradics, Kristóf Havasi (saxophone)
Weiner: Divertimento No. 1, Op. 20
Zsófia Nagy, Szilárd Katona, Viktória Pusomi, Noémi Bakó, Kevin Abad Alabort, Ábis Kocsis, Szilárd Susovich, Timót Magyary, Borbála Babai, Marcell Vincze, Flórián Daradics, Kristóf Havasi (saxophone)
Students of the Liszt Academy: Zsófia Nagy, Szilárd Katona, Viktória Psomi, Szilárd Susovich, Marcell Vincze, Flórián Daradics, Kevin Abad Alabort (saxophone)
Students of the Bartók Conservatoire: Borbála Babai, Kristóf Havasi, Noémi Bakó, Timót Magyary, Ábris Kocsis (saxophone)
Conductor: Kyle Horch
Artistic director: Erzsébet Seleljo
Antoine-Joseph Sax, who from childhood was called simply Adolphe, was born in what is today Belgium in 1814. His parents were instrument makers so for Sax, who played both the flute and clarinet, it was only natural right from his youth that he would test himself in the area of the reshaping of traditional instruments and their tailoring to the needs of modern music. Furthermore, he examined the possibilities of constructing totally new instruments. The saxophone, an instrument designed for orchestras (especially military bands), was registered in 1846, but no matter how enthusiastic composers such as Hector Berlioz were about the tone of the invention, the instrument only really caught the attention of composers a few decades later. From the 20th century onwards, the saxophone became increasingly accepted in both jazz and classical music circles; modern artists like to use it as an orchestral and chamber instrument, and even transcriptions are regularly made for it, as well illustrated by the concert programme of the students of the Liszt Academy and Bartók Conservatory.
Presented by
Liszt Academy Concert Centre
Tickets:
Free tickets can be claimed at the Ticket Office of the Liszt Academy one month before the concert.
Concert series:
Other events in the concert series: