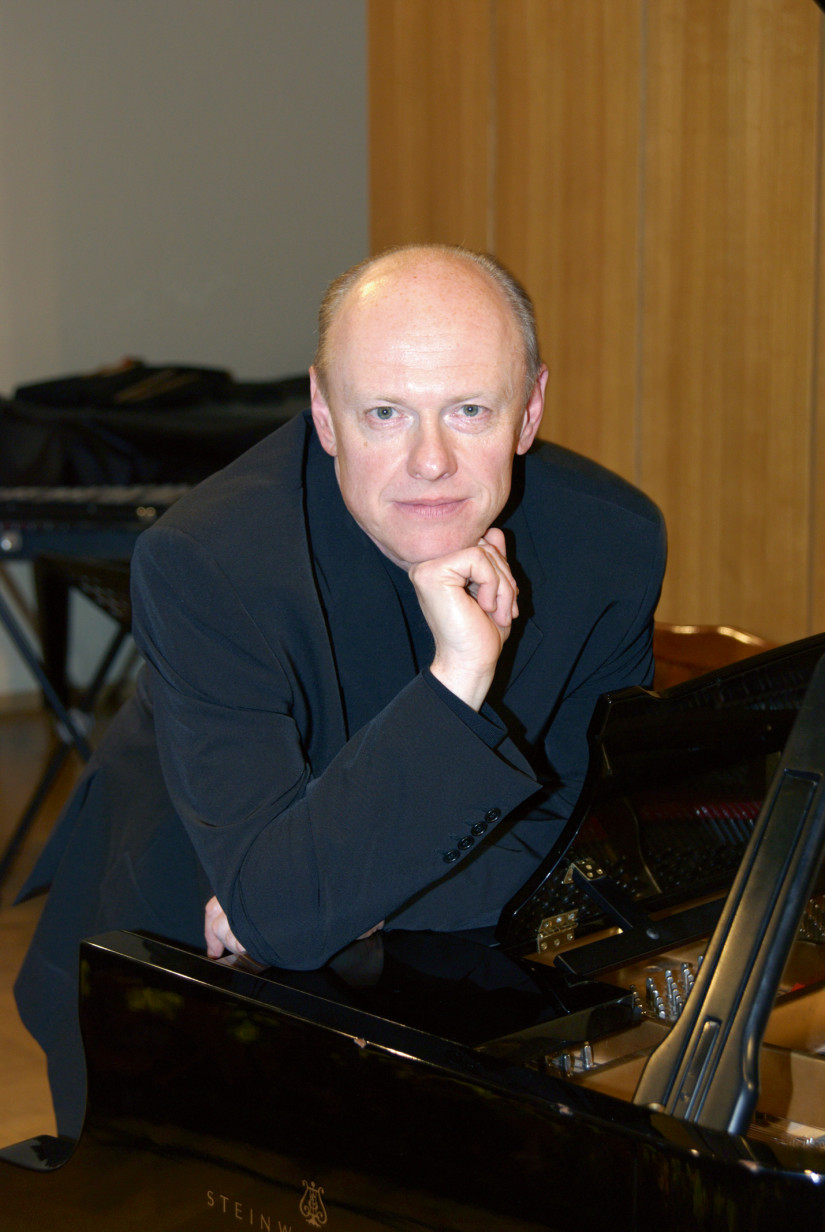 19 October 2021, 19.00-21.00
Solti Hall
Concert of Gnesin Russian Academy of Music

Presented by Liszt Academy
Soler: Piano Sonata in G minor
Soler: Piano Sonata in D major
Albéniz: Suite española, Op. 47 – 1. Granada (Serenata)
Albéniz: Chant d'Espagne, Op. 232 – 4. Córdoba
Rachmaninov: Ten Preludes, Op. 23 – No. 6 in E-flat major (Andante), No. 7 in C minor (Allegro)
Shostakovich – Andrei Diev: The Bolt, Op. 27 – Satiric dance
Andrei Diev (piano)

INTERMISSION

Tchaikovsky: Souvenir d'un lieu cher, Op. 42
Tchaikovsky: Valse-scherzo, Op. 34 (transcription for violin and piano)
Debussy: Sonata for Violin and Piano in G minor
Ravel: Tzigane
Alexey Koshvanets (violin), Andrei Diev (piano)
Alexei Koshvanets after finishing the Moscow Tchaikovsky Conservatory won several competitions as the Bach Competition in Leipzig. He played with famous orchestras as Gewandhausorchester Leipzig, Staatskapelle Dresden and Deutsches Symphonie-Orchester Berlin. Currently he is a soloist at the Moscow State Academic Philharmonic. In 1988 he began teaching at the Moscow Tchaikovsky Conservatory and in 2009 he became head the department at the Gnesins Russian Academy of Music. Andrei Diev also graduated at the Moscow Tchaikovsky Conservatory, and he won several prizes on such famous competitions as the Santander, the Tokyo and the Montréal International Competitions. Diev has performed as soloist and recitalist in the Royal Festival and Wigmore Halls in London, the Suntory Hall in Tokyo and other famous concert halls. He started to teach in his alma mater in the same year as Koshvanets, and in his class, among others, Andrei Korobeinikov studied.
Presented by
Liszt Academy Concert Centre
Tickets:
Free tickets can be claimed at the Ticket Office of the Liszt Academy one month before the concert.