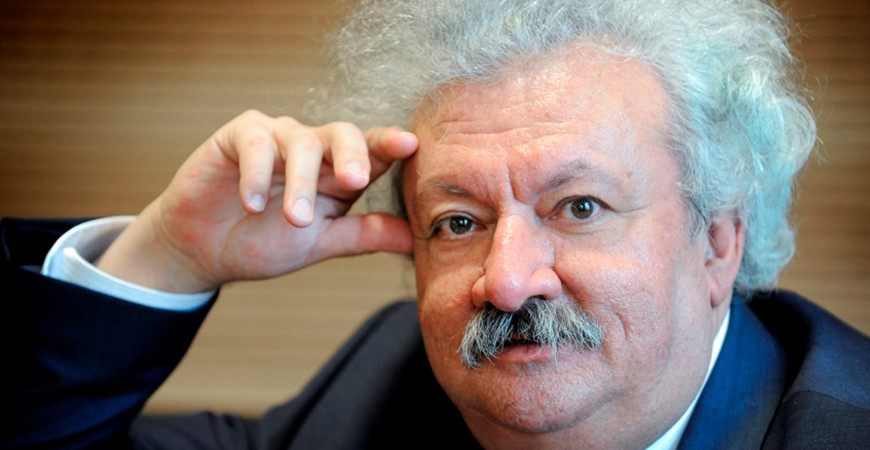 15 December 2021, 19.30-22.00
Grand Hall
Masters of the Orchestra
Salamon Kamp & Liszt Academy Symphony Orchestra

Presented by Liszt Academy
Christmas Concert
Program change
Offline&online
J. S. Bach:: Geist und Seele wird verwirret – cantata, BWV 35 • Sinfonia
J. S. Bach: Harpsichord Concerto in G minor, BWV 1058
J. S. Bach: Violin Concerto in D minor, BWV 1052R (reconstructed version)
J. S. Bach: Jauchzet Gott in allen Landen – cantata, BWV 51
Zita Szemere (soprano), Zsolt Kalló (violin), Borbála Dobozy (harpsichord), Péter Mekis (organ) 
Liszt Academy Symphony Orchestra
Conductor: Salamon Kamp
Two church solo cantatas will serve as a frame to two concertos at this year's Christmas concert of the Liszt Academy. Both cantatas (BWV 35 & 51)  were composed during Bach's Leipzig years. The former – of which the opening movement will be performed – was composed for the 12th Sunday after Trinity and premiered in 1726, and the latter was composed for general use (ogni tempo), although its first performance was incidentally on the 15th Sunday after Trinity in 1730. The harpsichord concertos include several works in which Bach reworked one of his earlier concertos, such as the Harpsichord Concerto in G minor, a transcription of the Violin Concerto in D minor of 1041. Although there is no concrete evidence for the concerto of 1052, the violin-like phrases of the harpsichord solo lead to the assumption that this may also be a transcription of a lost violin concerto. As a result, versions have been written throughout the 20th century that have attempted to reconstruct how the supposed violin concerto might have sounded. The Bach masterpieces are performed in a highly proficient interpretation. The orchestra made up of students of the university are conducted by teacher at the Doctoral School of the Liszt Academy, Liszt and Kossuth Prize laureate Salamon Kamp. The soloists – including Borbála Dobozy, professor of the Liszt Academy – are well-known artists on the Hungarian concert circuit.

Presented by
Liszt Academy Concert Centre
Supporter:
This concert was supported, in line with the Government decree 1290/ 2020. (VI.5) related to cultural institutions, in order to ease the economic difficulties caused by the Covid19 pandemic. 
Tickets:
HUF 2 500, 3 300, 4 100, 4 900
Concert series: