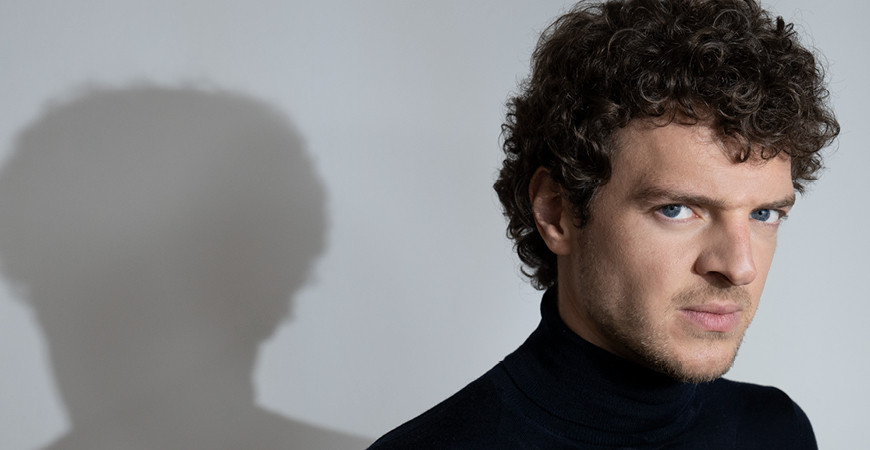 18 January 2022, 19.30-22.00
Grand Hall
Dávid Dinya Choral Conducting DLA Concert

Presented by Liszt Academy
Brahms: Fünf Gesänge, Op. 104 – 1. Nachtwache I
Balázs Kecskés D.: Nachtwache I
Featuring: Flóra Matuska (cello)
Brahms: Fünf Gesänge, Op. 104 – 2. Nachtwache II
Péter Tornyai: Nachtwache II
Featuring: Zsolt Bartek, Blanka Tóth-Csamangó, Norbert Hegyi (clarinet, bass clarinet), Márk Révész, László Csabay (horn)
Brahms: Fünf Gesänge, Op. 104 – 3. Letztes Glück
Dávid Dinya: Letztes Glück
Featuring: Zsolt Bartek, Blanka Tóth-Csamangó, Norbert Hegyi (clarinet, bass clarinet)
Brahms: Fünf Gesänge, Op. 104 – 4. Verlorene Jugend
Máté Balogh: Verlorene Jugend
Brahms: Fünf Gesänge, Op. 104 – 5. Im Herbst
Márton Szőcs: Im Herbst
Featuring: Dominika Ács (flute), Zsolt Bartek (clarinet), Blanka Tóth-Csamangó (clarinet), Norbert Hegyi (bass clarinet), Márk Révész (horn)
INTERMISSION
Máté Balogh: Psalm XLII
Mendelssohn: Psalm 42, Op. 42
Featuring: Renáta Darázs (soprano)
Renáta Darázs (soprano)
Danubia Orchestra Óbuda
Kodály Choir Debrecen (choir master: Zoltán Kocsis-Holper)
Conductor: Dávid Dinya
Host: Ádám Bősze
Dávid Dinya is an astonishingly multifaceted musician who, despite the fact that he is only at the beginning of his career, has already contributed enormously to Hungarian music, primarily in the area of education. His incredible activity and creativity are on full display in the programme put together for the closing concert of his DLA studies. In the first half, he commissioned young contemporary composers with writing parallel works to gems of Brahms's wonderful late choral song-poetry, the movements of the opus 104 series, indeed he himself penned one of the compositions. After the intermission we hear two oratorios, settings to music created nearly 200 years apart for the psalm beginning 'As the hart panteth after the water brooks': Mendelssohn's beautiful creation, often called the finest church music composition by this master of Romanticism, follows one of the latest works by Hungarian Máté Balogh.

Presented by
LFZE Doctoral School
Tickets:
Free tickets can be claimed at the Ticket Office of the Liszt Academy one month before the concert.