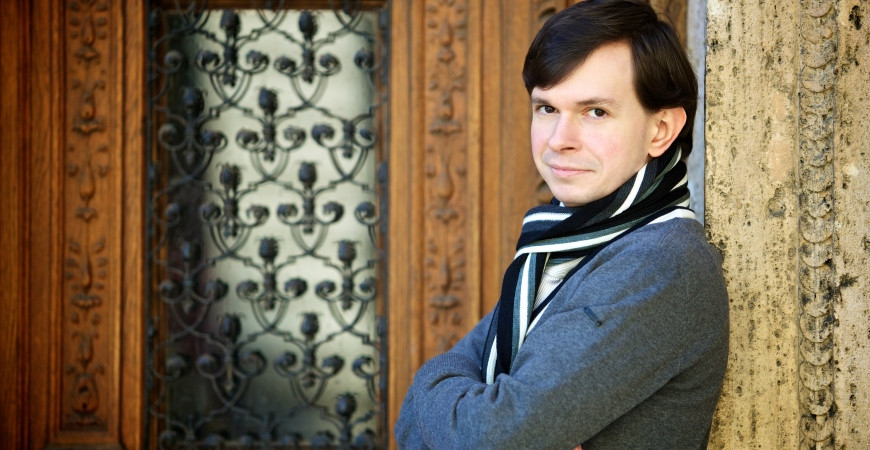 29 November 2022, 19.00-21.00
Solti Hall
Black and White Colours 2022
István Lajkó

Presented by Liszt Academy
Liszt: Années de pèlerinage, Deuxième année: Italie – Sonetto 47 del Petrarca, Sonetto 104 del Petrarca, Sonetto 123 del Petrarca
Schubert: Three Pieces for Piano, D. 946
Medtner: Sonata-ballade, Op. 27
István Lajkó (piano)
István Lajkó is one of those dedicated and responsible artists who do not seek easy success. The musician, who teaches at both the Liszt Academy and Cologne Music Academy, has a special interest in the triple number, which has special meaning not only in mythology, religion, and fairy tales but also in music. Many composers have composed cycles of three pieces. The third of Liszt's three Petrarca sonnets is the most magical, while the third of Schubert's Three Piano Pieces is the most joyful and the earliest one. Medtner's Sonata Ballade was originally in one movement, but the composer later expanded it to three, and the fugue in the third movement is completed after two attempts, on the third try.
We offer an independent discount scheme for the concerts organized by the Liszt Academy. The discounts available are:
10% discount for the simultaneous purchase of tickets for two different concerts;
15% discount for the simultaneous purchase of tickets for three different concerts;
20% discount on the total purchase price if you buy tickets for four or more different concerts at the same time.
Presented by
Liszt Academy Concert Centre
Tickets:
HUF 2 900, 3 900
Concert series: