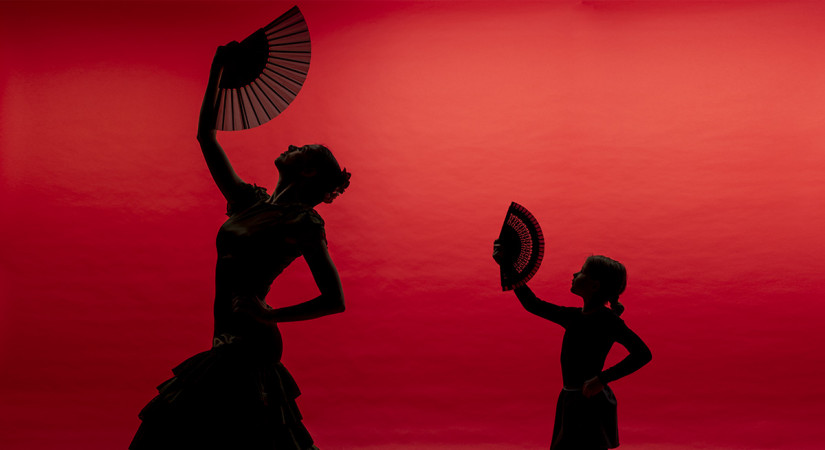 29 October 2023, 11.00-13.00
Solti Hall
Liszt Kidz Academy
Dance and Music ▪ From the Tablao to the Concert Hall

Presented by Liszt Academy
For 10–15-year-olds
Works by Albéniz, de Falla, Rodrigo, Tárrega, Debussy and Ravel
Musiciens Libres: Rebeka Drahos (flute), Péter Szűcs (clarinet), Bálint Mohai (bassoon), Barbara Kriesch (harp), Miklós Környei (guitar), Tamás Pregun (piano)
Artistic director: Miklós Környei
Júlia Karosi (vocals)
Dance: Zsófia Pirók
Moderator: Dániel Mona
What is music good for? The proper question should rather be, what is it not good for… We sing when happy, serenade when in love, listen to moving music when in sorrow, or join a concert when in need of replenishment. And then there's dance! There is no dance without music, and the history of music would be poorer without dance. The autumn 2023 programme of Liszt Kidz Academy, the Liszt Academy series for young people, examines the connection between music and dance. Matinees complete with musicians and dancers reveal how dance music was transformed into classical music. The fiery ambience of Spanish flamenco bars is conjured up in this closing matinée. However, it is not only these places that are called tablao, but the very floorboards on which the shoes of dancers clack with such virtuosity. One thing's guaranteed: nobody will remain seated in the Musiciens Libres and Júlia Karosi finale.
We offer an independent discount scheme for the concerts organized by the Liszt Academy. The discounts available are:
10% discount for the simultaneous purchase of tickets for two different concerts;
15% discount for the simultaneous purchase of tickets for three different concerts;
20% discount on the total purchase price if you buy tickets for four or more different concerts at the same time.
Presented by
Liszt Academy Concert Centre
Tickets:
HUF 2 800