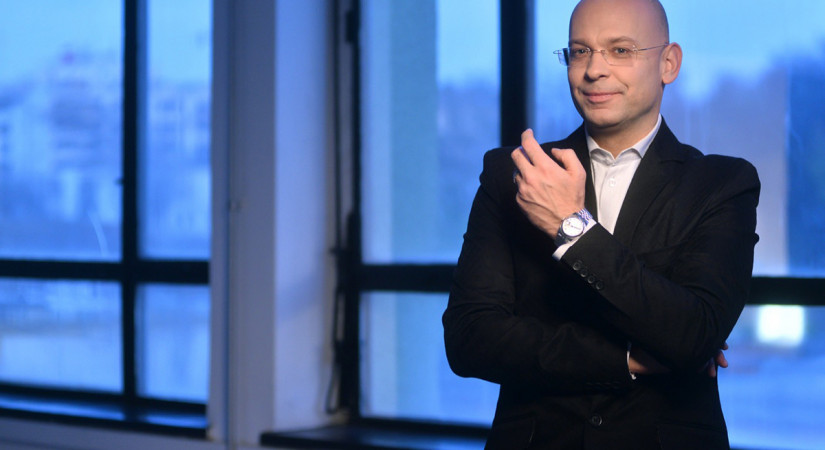 3 November 2023, 19.00-21.30
Grand Hall
MÁV Symphony Orchestra
Prayer of Hope
Program change
Puccini: La bohème – concert hall performance, cross-section
Mimì: Ildikó Cserna
Musetta: Ágnes Molnár
Rodolfo: Attila Fekete
Marcello: Filip Bandžak
Colline: Marcell Bakonyi
Benoît, Alcindoro: András Hábetler
Schaunard: András Káldi-Kiss
MÁV Symphony Orchestra
Conductor: Gergely Kesselyák
Composer Juraj Filas (1955–2021) was born in Košice, Slovakia, and studied in Prague and later became a teacher at the Academy of Performing Arts in Prague. His musical language is selectively lyrical, following European traditions. His opera about Jane Eyre was written for the Bartók Plus Opera Festival in Miskolc, Hungary. He died in New York of a coronavirus infection on New Year's Eve, 2021.
The subtitle of Requiem is Prayer of Hope, which he composed in 2020 to commemorate the 20th anniversary of the September 11 attacks. Gergely Kesselyák wrote of him, "I had hoped we would work together on the premiere of Requiem, perhaps become friends, and I would persuade him to write more operas. I also liked that he spoke Hungarian so beautifully. I lost a future friend. As a farewell, the closing lines of the Requiem: 'Ego sum alpha et omega, resurrection, et vita!' (I am the alpha and the omega, the resurrection and the life!)"
Ildikó Cserna is a Liszt Prize-winning soloist singer of the Hungarian State Opera, Attila Fekete is a Liszt Prize-winning soloist singer of the Hungarian State Opera, and has many tenor roles in the repertoire of romantic opera. Filip Bandžak was born in the Czech Republic, studied in his home country and then in Moscow, Russia. At the age of 15, he won an international competition and has performed as a guest singer around the world ever since. Gergely Kesselyák has conducted performances in many music theatres in Hungary and also in neighbouring countries. He has been responsible for the Hungarian premiere of numerous works by contemporary composers from abroad who are less known in Hungary.
The Hungarian premiere of Juraj Filas: Requiem, previously scheduled for 3 November 2023 in collaboration with the Kodály Choir, will be CANCELLED for economic reasons, and the orchestra will instead prepare a cross-section of Puccini's La bohème. Thank you for your understanding!
Presented by
MÁV Symphony Orchestra
Tickets:
HUF 5 400, 6 000, 6 600