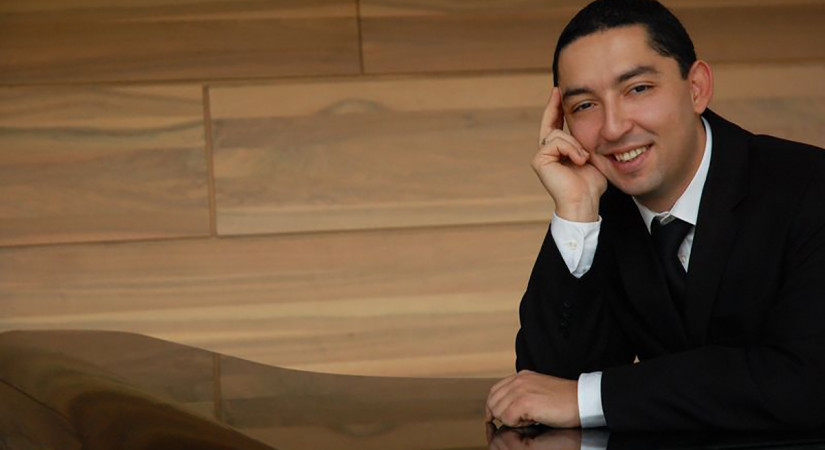 10 November 2023, 19.00-21.30
Grand Hall
MÁV Symphony Orchestra
Composer of Three Nations – 100th anniversary of Dora Pejačević's Death
Performer change
Pejačević: Verwandlung, Op. 37
Pejačević: Liebeslied, Op. 39
Liszt: Piano Concerto in A major
intermission
Pejačević: Symphony in F-sharp minor, Op. 41
Dorottya Láng (mezzo-soprano), József Balog (piano)
MÁV Symphony Orchestra
Conductor: Gergely Kesselyák
Dora Pejačević (1885–1923) was a Croatian composer born in Budapest into a Croatian–Hungarian family of counts. She studied in Zagreb, Dresden and Munich. She composed in the late Romantic style and her oeuvre contains 106 pieces. Her symphony was performed in the Golden Hall of the Musikverein in Vienna. Initially, she composed piano pieces, sonatas and songs, and her first orchestral work was a piano concerto (1913).
József Balog is a Liszt, Lajtha and Artisjus Prize-winning pianist, one of the most talented members of his generation. An exceptional performer, the heir to an internationally renowned Hungarian pianistic tradition, the foundations of which were laid by Ferenc Liszt, Ernő Dohnányi and Béla Bartók. His brilliant technique and sensitive, profound musicianship have won her critical acclaim and public enthusiasm.
A significant part of Gergely Kesselyák's musical activity is the research and presentation of the music of neighbouring peoples in Hungary, thence we will be able to listen to three important works by the Croatian–Hungarian composer Dora Pejačević.
Presented by
MÁV Symphony Orchestra
Tickets:
HUF 5 400, 6 000, 6 600