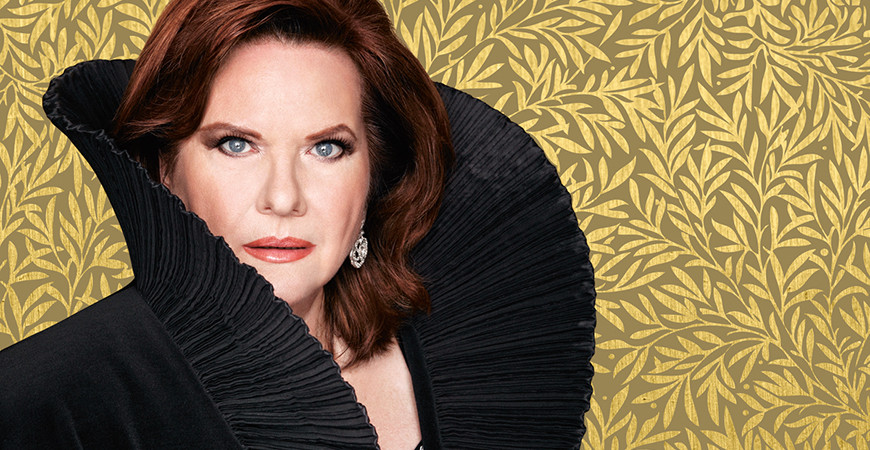 8 September 2022, 15.00-18.00
Solti Hall
5th Éva Marton International Singing Competition / Semi-final 1

Presented by Liszt Academy
Offline&online
Competitors of the the semi-final perform two arias by their choice, with piano, int he Solti Hall of the Liszt Academy. All the live rounds are open to the public, however, thanks to live online streaming, the competition can be followed anywhere in Hungary and, of course, the world.
Program of the 1st Semi-final:
15:00-15:12 Puscas, Valentina (42)
- Wagner: Dich, teure Halle, grüss' ich wieder – Elisabeth's aria from Tannhäuser
- Korngold: Glück das mir verblieb – Marietta's aria from Die tote Stadt
15:12-15:24 Rossi, Mattia (43)
- Verdi: Son io mio Carlo... Per me giunto... Io morrò – Rodrigo's recitative and aria from Don Carlo  
- Korngold: Mein Sehnen, mein Wähnen – Fritz's aria from Die tote Stadt
15:24-15:36 Salecic, Marija (45)
- Bellini: Eccomi in lieta vesta... Oh! Quante volte – Giulietta's recitative and aria from I Capuleti e i Montecchi
- Rimsky-Korsakov: Ivan Sergeevich, hochesh v sad… Ah posmotri: kakoy zhe kolokol'chik? – Marfa's recitative and aria from The Tzar's Bride
15:36-15:48 Sanchez Barbadora, Santiago (46)
- Mozart: Dies Bildnis ist bezaubernd schön – Tamino's aria from Die Zauberflöte
- Verdi: Oh! fede negar potessi… Quando le sere al placido – Rodolfo's recitative and aria from Luisa Miller
15:48-16:00 Sitnikova, Juliia (47)
- Gounod: O Dieu! que de bijoux!... Ah! je ris de me voir si belle – Marguerite's recitative and Jewel Song from Faust
- Catalani: Ebben? Ne andrò lontana – Wally's aria from La Wally   
16:00-16:12 Slavikova, Jolana (48)
- Rossini: Nacqui all'affanno e al pianto... Non più mesta – Angelina's aria from La Cenerentola
- Berlioz: D'amour l'ardente flamme – Marguerite's aria from La damnation de Faust
16:12-16:24 Tuznik Natália (53)
- Boito: L'altra notte in fondo al mare – Margherita's aria from Mefistofele
- Verdi: Ritorna vincitor! – Aida's aria from Aida        
INTERMISSION
16:40-16:52 Van Mellaerts, Julien (54)
- Britten: Look, through the port comes the moonshine astray – Billy's aria from Billy Budd
- Thomas: Ô vin, dissipe la tristesse – Hamlet's aria from Hamlet
16:52-17:04 Wang Weilian (56)
- Puccini: Che gelida manina! – Rodolfo's aria from La bohème
- Massenet: Pourquoi me réveiller – Werther's aria from Werther
17:04-17:16 Aldadossova, Guldana (1)
- Rimsky-Korsakov: Otvet' mne, zorkoye svetilo! – Shemakha's Hymn to the Sun from The Golden Cockerel
- Mozart: Crudele?... Non mi dir – Donna Anna's recitative and aria from Don Giovanni
17:16-17:28 Blanik, Aleksandra (4)
- Puccini: Sì. Mi chiamano Mimì – Mimì's aria from La bohème
- Gershwin: My man's gone now – Serena's aria from Porgy and Bess
17:28-17:40 Coppens, Linsey (6)
- R.Strauss: Wie du warst! Wie du bist! – Octavian's aria from Der Rosenkavalier
- Meyerbeer: Nobles seigneurs, salut! – Urbain's cavatina from Les Huguenots
17:40-17:52 Danilov, Andrei (8)
- Massenet: Ah! fuyez, douce image – des Grieux's aria from Manon
- Puccini: Ecco la casa... Torna ai felici dì – Roberto's aria from Le Villi    
Click here for the competitors, and here for the competition schedule.
Presented by
Liszt Academy Concert Centre
Tickets:
Admission is free, subjected to the capacity of the room.