"Dare to be vulnerable on stage" – interview with Cosima Soulez Larivière, winner of the Bartók Violin Competition 2017
14 February 2019
Ever since winning the first edition of the Bartók World Competition in 2017, Cosima has felt at home in Budapest. Last month she arrived at the Liszt Academy at the invitation of the Franz Liszt Chamber Orchestra, an orchestra she is familiar with since playing with them during the final. The violinist has preserved all her youthful openness and enthusiasm, while also having amassed huge experience since our first interview in 2017. This latest portrait of Cosima Soulez Larivière sketches out her experiences and impressions during the past 18 months.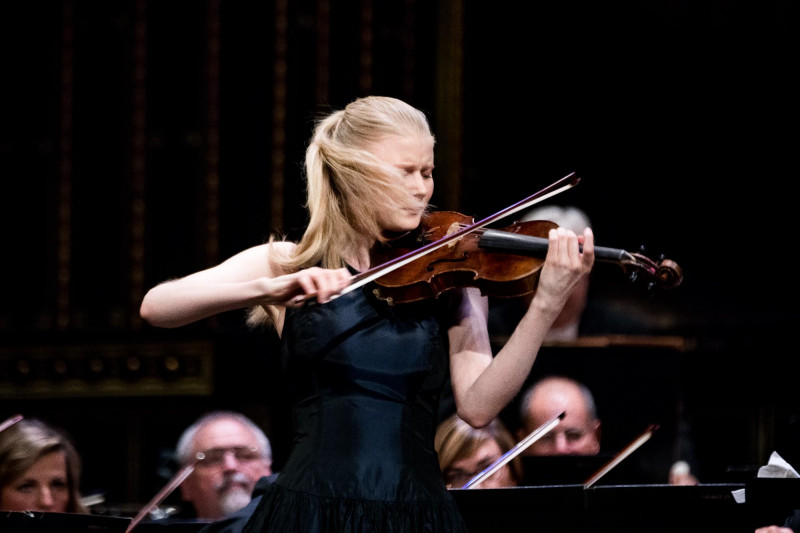 Gala Concert of the Bartók World Competition. Photo: Liszt Academy / Zoltán Adrián
"I think there are so many competitions and competitors today, that even if you participate in one, it may be of little consequence, as two years later you may be already forgotten. What matters is what you then do with your new connections, challenges and talent." This is what you said in your first interview with us in September 2017. Continuing the above thought, how have you exploited the connections you acquired at the Bartók Competition, how have you used the opportunities received here?
Subsequently, I received an invitation to perform the Beethoven concerto (which I had performed at the Grand Finale at the Bartok Competition) four times in three days. That provided me with the experience to learn how to change and improve it in a limited time. I also had the honour to be invited to work with people, connoisseurs of the Hungarian musical heritage, like Gábor Takács-Nagy and András Keller or to watch András Schiff from close by. Furthermore, being given the chance to play with the Hungarian pianist János Balázs for a recital in Budapest, was an experience in itself. 
Naturally, the competition experience also contributed to the preparation of the next competition, notably the Joseph Joachim in Hanover where I obtained the third prize.
Of the countless performances, masterclasses and competitions since the Bartók Competition, which moments have become truly memorable for you in the past 18 months?
In the past year, my brother and I have appeared on Dutch television as a violin-viola duo. It was a huge joy for me to play with him because he knows and understands me so well. 
My participation at the Verbier Festival Academy and 'Chamber Music Connects the World' at the Kronberg Academy were some particularly defining events of 2018. I had the opportunity of meeting many extraordinary artists, Christian Tetzlaff, Gidon Kremer, Mihaela Martin, to name but a few. 
I was invited to play a recital at the Concertgebouw in Amsterdam last November which, being half Dutch, had obviously been a great wish.     Invitations, as a consequence of the Bartok Competition, to play anew in Hungary were received with great pleasure. I have just performed Pēteris Vasks's Violin Concerto with the Franz Liszt Chamber Orchestra, and this coming March, the Danubia Orchestra Óbuda have invited me to play Offertorium by Sofia Gubaidulina. This is a significant and great honour because, although challenging, it is a most wonderful opportunity to add a contemporary work to my repertoire.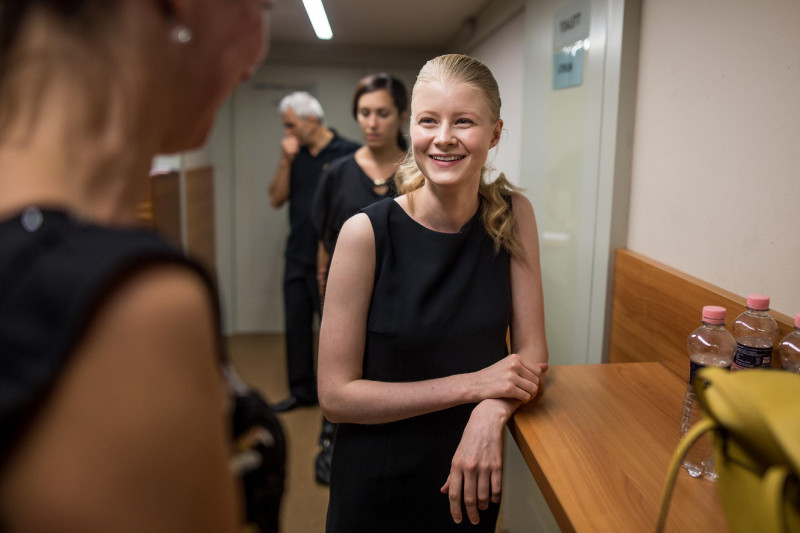 Photo: Liszt Academy / László Mudra
Let's return to the Bartók competition. Do you remember what it was that first sparked your interest, what was your primary motivation for entering this competition?
I had never been to Budapest and was interested in the city, the people, the culture, but I was mainly attracted to the person of Béla Bartók. The Bartók Competition was launched in 2017, thus the novelty of it also had its effect. Classical violin competitions such as the Tchaikovsky or Queen Elisabeth are all events with a distinguished past and intellectual heritage, yet I consider those that are new, also very exciting.
All the hard work has borne fruit: Bartók's works are now a part of your repertoire. In general, to what extent do you consider it a core condition for violinists to acquire expertise in the art of Bartók?
Bartók is indeed an essential element of the music portfolio. For instance, the Second Bartok Concerto, appears in the repertoires of all famous violinists. This work, just as other Bartók works, is a true challenge technically speaking, and it is also not easy to comprehend musically since it has such depths. Bartok had spent considerable time and energy going into the countryside of specific regions in eastern Europe to learn about folk music with its rhythms, melodies and harmonies which laid the basis of his unique and personal style.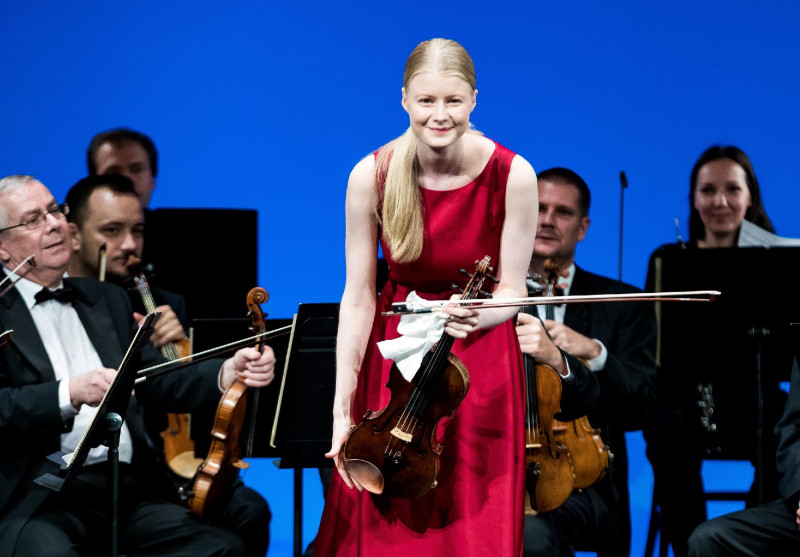 Photo: Liszt Academy / Zoltán Adrián
The Bartók Competition continues this year with the piano round. What is your opinion of the challenges that this year's contest holds? What is your message to the future winner?
I found it particularly helpful not only to spend time practising but also researching and reading much about Béla Bartók, Hungary and the culture, so to make it easier to understand his music as well. It is essential to add one's own interpretation of the works to this prior knowledge. I would recommend to competitors, besides practising and developing professional connections, not to turn inwards and isolate oneself, but to look around the city because stepping outside the competition situation also has a stimulatory effect on performance. But most importantly: to allow yourself to be vulnerable on stage. To try to let go of inhibitions, dare to take risks and to be oneself. I do not remember feeling unusually nervous during the violin rounds of the Bartók Competition, rather, it was somewhat like giving concerts in a superb venue. It was not until I stepped out onto the stage for the Grand Final, that it suddenly dawned on me: is this really happening? But then everything vanished, I had to focus on the composer, the work, communicating with the orchestra, the conductor and the public. Thinking back, I think I stayed true to myself.
Anna Unger