'I expect two things from a composer: he should come up with something fresh then amaze me.'
9 March 2018
The above statement is Mr. Zoltán Jeney's favourite quotation from the composer Stockhausen. We've interviewed the professor emeritus of the Liszt Academy on the occasion of his turning 75 years old.
'When inspiration arrives, it always finds me at work' – quoted Picasso a somewhat moved Kossuth Prize laureate Mr. Zoltán Jeney, founding member of the New Music Studio whose spirit had been fundamental in the 70's and 80's. Since 1986 Mr. Jeney has been teaching at the Liszt Academy. The composer's birthday was celebrated by colleagues, fellow composers, and his students during an intimate ceremony at the Liszt Academy.
Photo: Liszt Academy / Dénes Erdős

Mr. Zoltán Jeney is one of the most outstanding authors of contemporary Hungarian music and pace-setter of the neo-avant-garde movements of the 70's and 80's. As early as during his student years at the Liszt Academy he had been captivated by the applications of the serial composition technique. While studying in Rome he got acquainted with the most up-to-date devices and approaches of the period to serial composition. Such influences made their debut in his first, also internationally acclaimed compositions. Ever since 1973 he started applying constituents out of the musical sphere too, like the description of the movements in a chess game or texts in telex messages, that all became elements of form, rhythm and melody, or building blocks in the sound system of his music. Certain sequences of harmony, details or methods appear repeatedly in a number of compositions of his. On other occasions motifs borrowed from his own compositions are merged in new ones as fresh elaborations of certain ideas.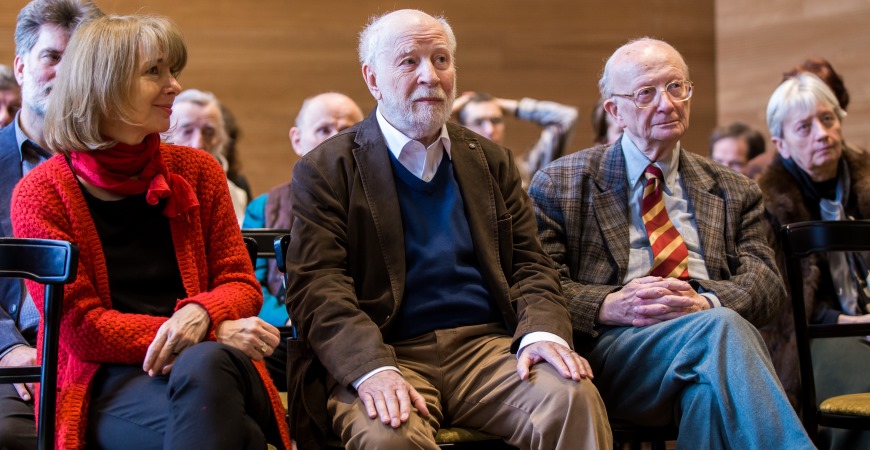 Photo: Liszt Academy / Dénes Erdős
'I am not always able to say what inspires me or what substance a composition is emerging from. The process may be rather quick or very slow. For example I kept working for 18 years on the Funeral Rite. Whenever I get stuck with something I put it aside, later either it gets developed or a path leading to an utterly different direction opens up. When stuck it crosses my mind sometimes that I should be alive for 300 years to achieve the completion of the thing at such pace.'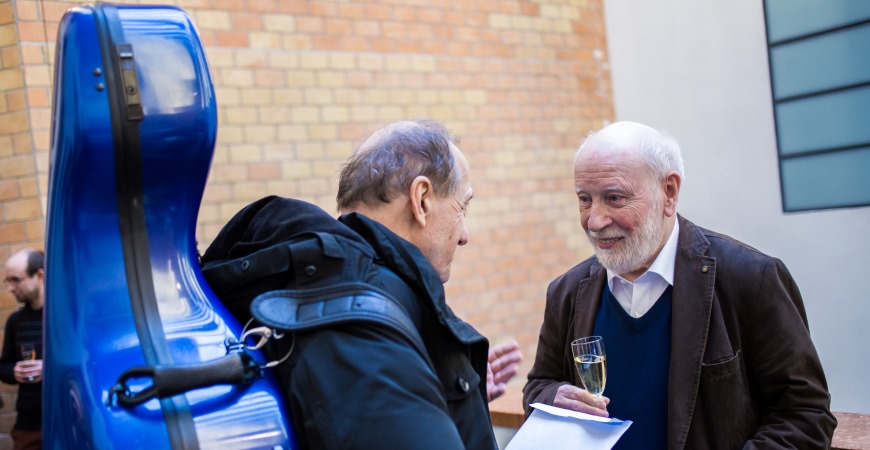 Photo: Liszt Academy / Dénes Erdős
'Concerning the education of music composition I consider it important that students learn how to tackle various musical materials not the hard way or by the failure of their own compositions. Stylistic exercises based on verifiable patterns are in the service of this approach. The teacher must get immersed in the composition of his student deep enough to be able to help them improve finding their own solutions.'
Ágnes Mester
Tags